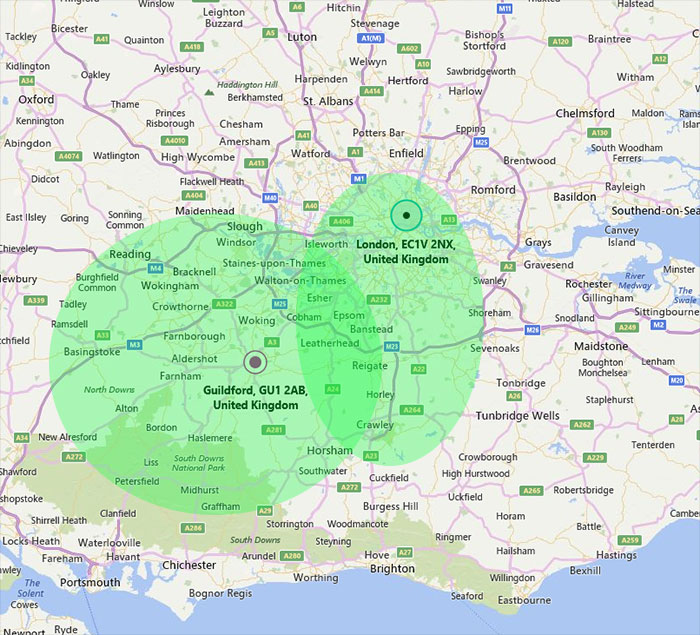 To compliment our City of London office in City Road, Orbital have now taken an office on London Road in Guildford, Surrey.
Having established the business in Croydon in 1999, we have a large number of clients in Surrey. We support all aspects of IT for SME's all over Surrey from schools near Godalming, to Architects in Twickenham and many other businesses in Windsor, Fleet, Basingstoke, Weybridge, Ascot and surrounding areas. This move will allow us to quickly access the edges of Hampshire and Berkshire.
Reading being a major Tech hub connection to London and 2 of our data centre partners also based in Surrey, it only makes sense for us to be closer to them and our clients. Ever increasing connectivity speeds and Cloud services have greatly improved over the last 5 years and a larger proportion of IT support and monitoring can be completed remotely and often in the data centres rather than on the client site. This has allowed us to reduce IT support costs and increase our client base.
Know exactly when your engineer will arrive
We send you a text or e-mail with a tracking link so you get an estimate of the time we will arrive and you can also track the progress as the engineer is on the way. No wondering when they will be there and if you have time to pop out for a sandwich.